CASTEL DETECT LIVE
Castel Detect LIVE uses state-of-the-art speech analytics technology to monitor and enhance your customer experience and call center performance.
THE LIVE ALTERNATIVE FOR SPEECH ANALYTICS
Castel Detect LIVE provides LIVE compliance and post-call analysis, supporting your quality assurance initiatives. This centers focus on agent behaviors positively and negatively impacting the outcome of the call and customer experience.
Our analytics process occurs during a LIVE call, so you can take real-time action to ensure compliance and best practice adherence.
Castel Detect LIVE provides:
Live Operations View
Monitor all Call Center Operations and take action in real-time to maximize performance. Using alerts, statistics and scoring provides LIVE feedback to the agent in time to affect the call outcome.
Agent Coaching
Prevent lost opportunities and reduce escalations with live feedback to the agent during a call. Reminders keep agents compliant while scoring and peer comparison enable gamification for enhanced performance.
Dynamic Scripting
Display scripts for agent guidance on precise verbiage of important disclosures. Dynamically trigger scripts by client, state or provide access to a list.
Instant Messaging
Improve communications with built-in chat. Agents, supervisors and associates reach out instantly for feedback, instruction or preemption during agent-customer interactions for better results.
Post Call Analysis
Automate and simplify QA/QM. Leverage the comprehensive post call data to pre-filter calls requiring further review. Selectively playback and disposition recordings based on speech events, alerts or scoring.
Performance Dashboard
Drive performance with reporting and interactive dashboards to quickly spot trends and identify areas of strength and opportunity. View the entire organization or a single line of business across all metrics at a glance.
---
How Castel Detect Improves Your Call Experience Live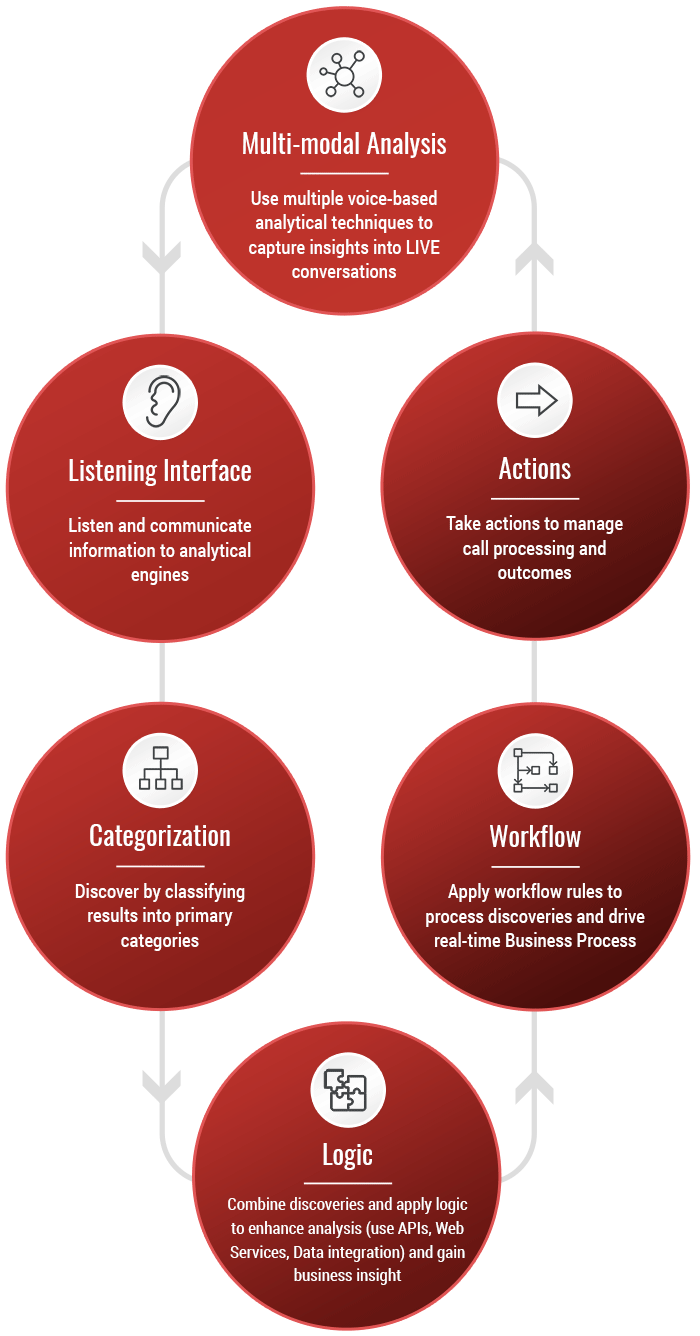 CASTEL DETECT LIVE SPEECH ANALYTICS
Analyze LIVE calls with high accuracy, alerts, reminders, scripting, and call scoring. Do it all while the call is occurring:
Learn how Castel Detect LIVE can enhance your customer experience and contact center performance.
Our FREE demo will illustrate how Castel Detect LIVE provides:
Real-time agent feedback.
Post-call audit / analysis.
Other related capabilities.
Castel Communications helps contact centers achieve operations milestones through proactive compliance and best practices built on actionable data. We support our contact center partners with a suite of custom success solutions providing real-time analytics, post-call analytics, and customer engagement capabilities.